The industry-leading construction ERP solution — scalable, configurable and fully integrated, Vista™ provides timely reporting of critical financial data with unrivaled visibility and control.
Vista is a fully-integrated comprehensive construction accounting suite that helps contractors manage all areas of their business — from the Office, among the Team and in the Field. Vista features leading-edge solutions for accounting, project management, business intelligence, project collaboration, mobile, estimating, document management, service management and more.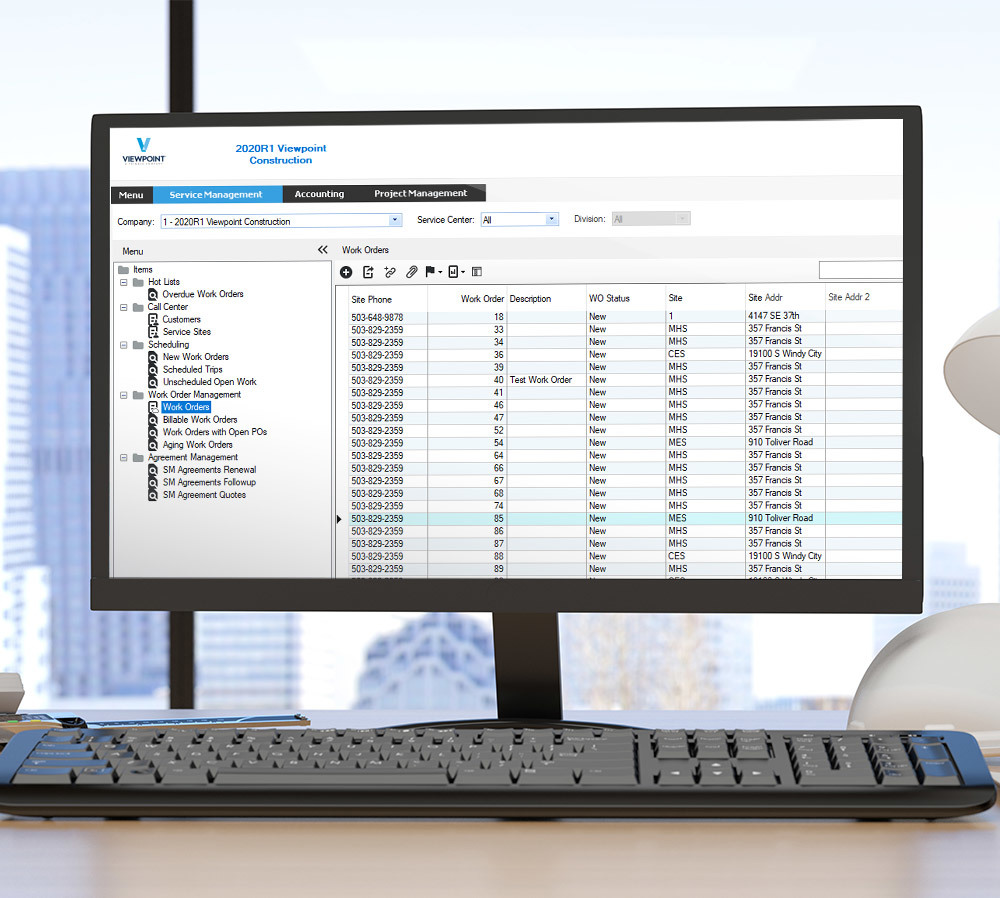 Why Choose Vista?
Transparency and collaboration
Gain complete project visibility by integrating your office, field and project teams.
Smarter, smoother projects
Reduce risk, improve and standardize workflows and increase project quality.
Maximize profits
Meet deadlines by easily managing and tracking RFI's, transmittals and more.
Accounting software that keeps up with your bottom line
Power to handle your growing company with efficient and accurate accounts payable, accounts receivable, general ledger, payroll and cash management.
Go paperless without getting less
Secure, fast, and collaborative document management.
Intuitive templates for faster processes
Standardized templates for income statements, balance sheets and more.
Viewpoint HR Management
Drive technology adoption, reduce the burden on your HR staff and provide employees with the convenience and ease of a self-service portal with Viewpoint HR Management. A web extension of Vista, it seamlessly integrates with the industry-leading ERP to eliminate rekeying, reduce errors and speed up critical HR workflows.
Vista Training
CDP offers both private classroom training for Vista, either in our training facility or at your location. Private training focuses on your specific processes and needs, allowing multiple employees or even whole departments the opportunity to receive custom tutoring and understand how the software or features provide direct benefit to your immediate needs. Click here to request training for Vista.